Disaster Recovery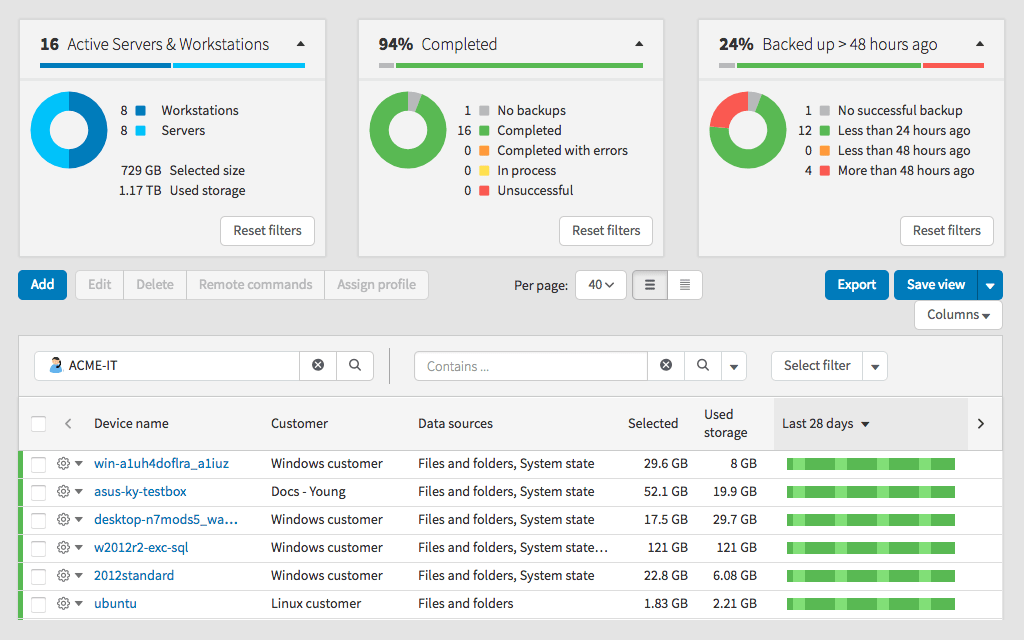 Data is one of the most important assets in just about any business today and we believe that it needs to be well protected and that businesses need a solid recovery plan in the event that the worst case scenario comes to be. Ask yourself the following questions…
Is all your data backed up (email, files, databases, etc)?
Is your data backed up to a secure offsite location?
Could you survive a key system becoming encrypted by a virus attack?
Do you have a disaster recovery plan?
Have you thought about business continuity in the event of a disaster?
If you answered 'no' or even 'maybe' to any of the above, get in touch with us as we're here to help and get you on the right track to protecting your most valuable business asset – your data.
When it comes to backup and disaster recovery there really is no one size fits all approach, we use multiple different products to cater a solution to your specific needs.