Contact Us Today and Receive Your First Month FREE
The Phrixus team will be taking a short break over the Christmas and New Year holiday period and will be closed from 1pm Friday 24th December 2021 and will return Monday 10th January 2022

Business critical support will remain available via our ticketing system and we also will be taking bookings for new client meetings during this time.
We look forward to helping you and all our clients again in 2022!
Remote Support
All of our plans come with unlimited email, phone and remote support.
24×7 Monitoring
Keeping your systems up-to-date and healthy 24 hours a day, 7 days a week.
Guaranteed Response Times
Guaranteed 1 hour response time
for critical issues.
Managed IT Services
From your router to your laptop and everything in between, let us help manage your IT.
Cloud
Services
With solutions for email, file storage and more. We've got a cloud service solution for you.
Disaster Recovery
Losing a file or a piece of equipment doesn't have to be the end of the world. Let us help protect your data.
Network
Security
Today's online world is dangerous. Allow us to guide you to keeping safe and secure online.
VoIP
Solutions
Voice solutions don't have to be complicated. we can show you how and even save you money.
What our clients say about us
"Like most companies we are becoming more and more reliant on technology each day. As each day passes we have less and less time to manage our technology arrangements. As our IT manager Phrixus Technologies have been able to support our network and business as we have grown. Their IT strategies demonstrate an understanding of our business as it is today and as we intend to grow it in the future. In addition, being reliant on the internet for sales and communication as we are, they understand the need for a timely and thought through response. We highly recommend Mark and Phrixus team."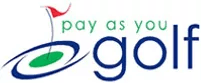 "We have been using Phrixus Technologies for some time now and have nothing but praise for them. As our IT managers they have it all under control – scheduled preventative maintenance, arranging all our IT solutions, remote & phone support. They are always implementing new ideas to assist us. We highly recommend Phrixus Technologies for all your business IT needs."

"Our business concerns were efficiency, file sharing, laptop synchronisation, ability to work from home or in the field and a reliable backup. We loved the mobile technology options because it created the opportunity to work out in the field, obtain more business and strengthen our client relationships. We chose Phrixus Technologies because of our close proximity to them, they are Small Business Specialists and wanted a company that was involved in our business long term and not just a quick fix."